Article


Keep up to date with the latest news delivered direct to your Inbox
EastEnders star Danny Dyer on 'short break' from show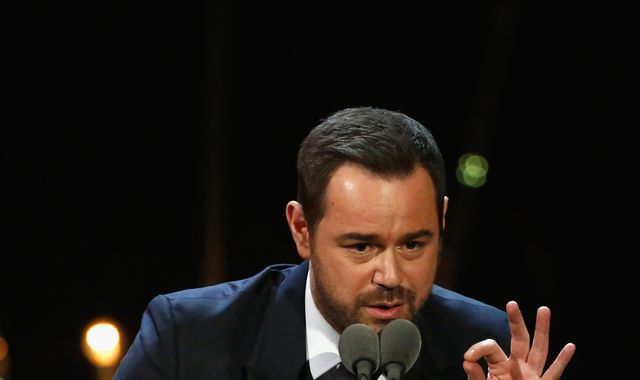 2:07pm 17th February 2017
Actor Danny Dyer is taking a break from the hit TV show EastEnders, following media reports of "exhaustion".
The BBC has denied reports the actor had been urged to take time off from the show to "sort his life out", but confirmed he is taking a short break.
"Danny is on a short break from EastEnders," a BBC spokesman said.
"This was not enforced by bosses, nor has he quit the show."
The 39-year-old actor plays pub landlord Mick Carter in the soap and has been praised as one of the show's most popular actors.
Dyer has won two National Television Awards for serial drama performance for his role in the show.
Before EastEnders' success, the actor appeared in films such as Mean Machine and The Football Factory. He also fronted his own show, Danny Dyer's Deadliest Men.
Former EastEnders star John Partridge, who played Christian Clarke for four years until 2012, said Dyer was likely to be under a great deal of pressure.
"But it is relentless, the schedule there can be relentless, and I should imagine if he has got any problems, or anything like that, to try and deal with life outside of that," he said.
"When you're there 12, 13, or 15, 16 hours a day sometimes - that can be difficult."
It is not yet clear how long Dyer will be absent for.
Share This Story
Tweet
Suggested articles
Billions shows TV's first gender non-binary character
US TV show Billions made TV history in its new season premiere by introducing TV's first gender non-binary character.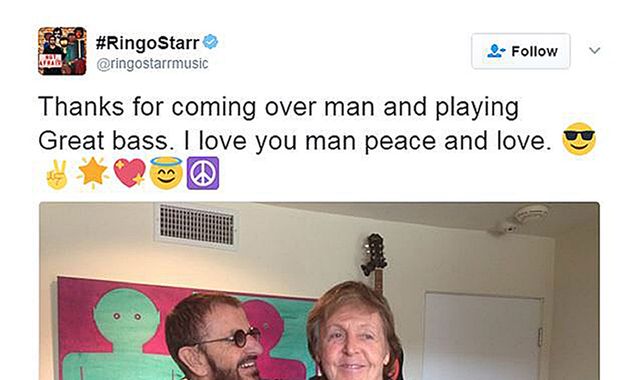 Beatles stars Paul and Ringo come together for new album
The last two living members of The Beatles have come together for the first time in seven years to record a new studio album.
Most read
Ed Sheeran: "I still haven't managed to get back on an iPhone"
Yorkshire-born singer on returning to the limelight, how he once stole a Brit Award and why he still puts two bags in his tea.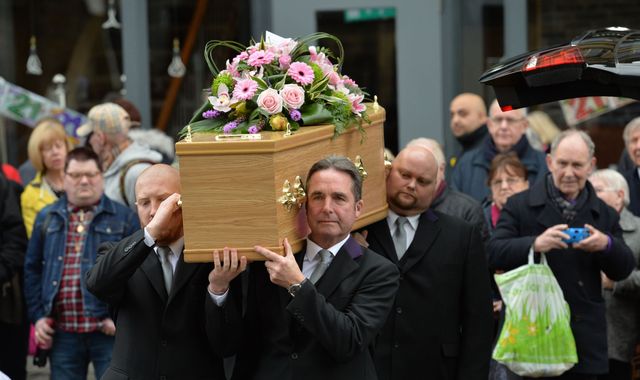 Allo Allo stars reunite for Gorden Kaye funeral
Stars of sitcom Allo Allo reunited in Huddersfield for the funeral of beloved actor Gorden Kaye, who passed away last month.
Newer article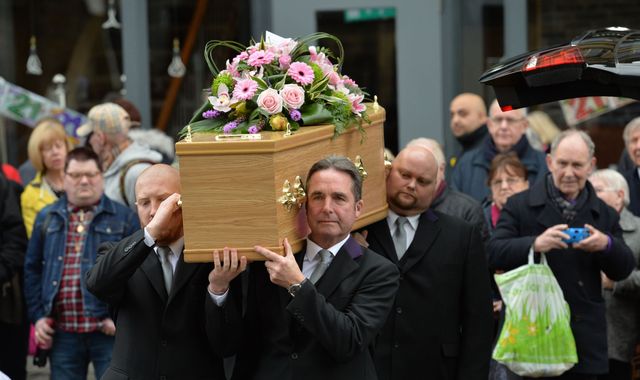 Older article